Press Release
Nitor Infotech Celebrates 14th Anniversary
India, Pune, Release – October 14, 2020
Software Product Development Services Company, Nitor Infotech, celebrates 14th Anniversary this month with a large gathering of 500+ employees virtually from across various locations of the globe.
With video testimonials from employees conveying memorable experiences over the past 14 years, the event showed how relentless efforts and employee loyalty go a long way in strengthening the very foundation of Nitor Infotech.
Nitor Infotech Founder and Managing Director, C.E. Potnis, reminisced the 14 year journey of Nitor and conveyed his regards by felicitating Nitor's employees and their tremendous work and contribution to overall organizational growth. He said, "Nitor Infotech has become an industry leader by investing in various domains, and moving forward, our focus will remain on offering the best services and satisfy the client needs from beginning to end."
In the same spirit, CEO, Sanjeev Fadnavis added that, "Nitor Infotech has experienced exceptional growth and development over these 14 years. Focusing primarily on product engineering allowed Nitor Infotech to expand rapidly and acquaint with more prospective customers. This strategy offered a great opportunity for us to access the wider market and execute newer and more challenging projects for our clients."
Nitor Infotech, he added, started with an organic growth heading in the trajectory of business intelligence by investing in performance management. Over the years, it has evolved in product engineering by making strategic investments in healthcare IT leading to large multi-year domain-driven engagements".
Nitor Infotech's very first All-Virtual 14th Anniversary event concluded with Vice President & Head People Function, Rohini Wwagh, thanking employees for their commitment to excellence and their family members for their indirect succour leading to everyday organizational development.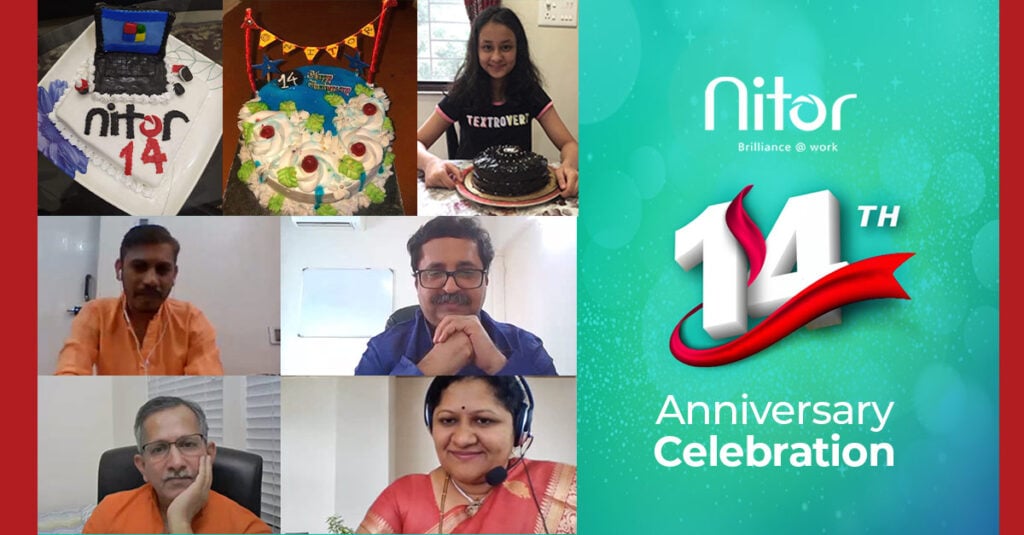 Follow us platforms that suit you best: